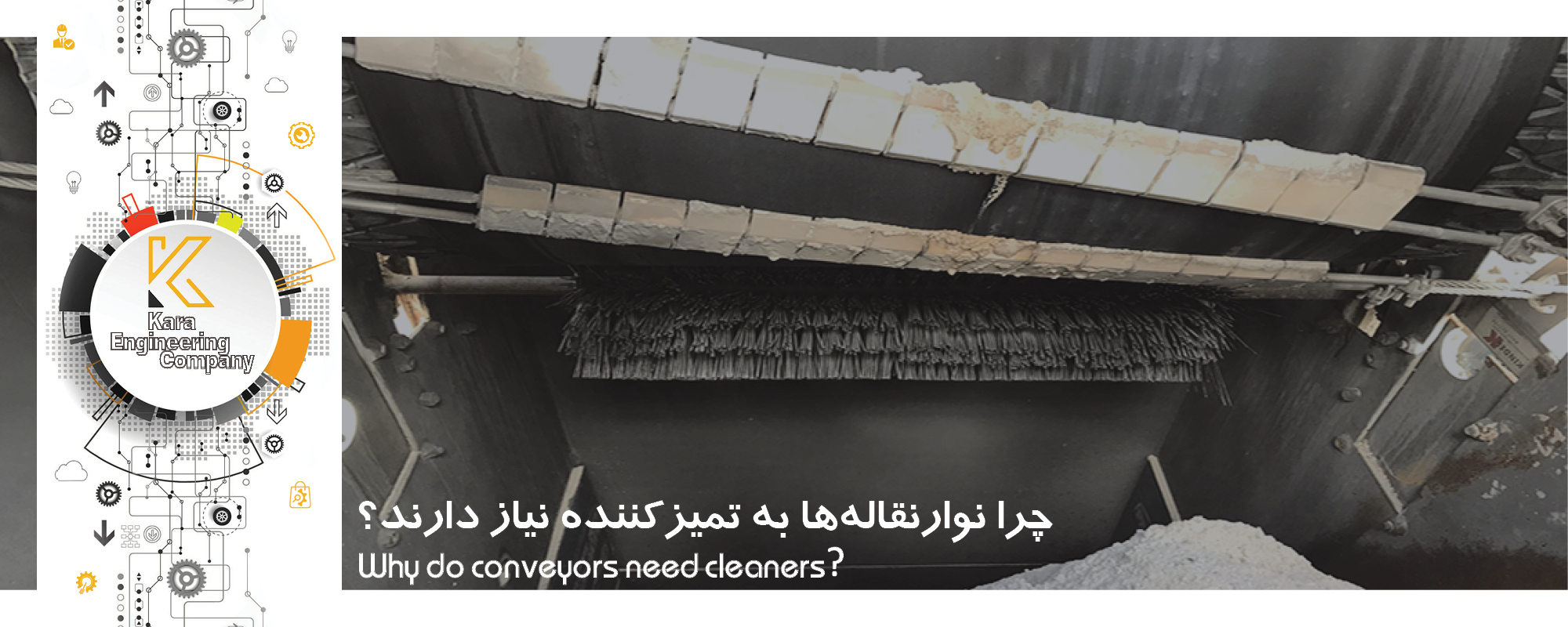 Today's success cannot be a guarantee for tomorrow's success and victory; Therefore, factories are successful in predicting a way to maintain their production line equipment and machinery.
In most of the country's industries, conveyors play an important role in advancing production, therefore, their non-stopping in the production line is an important factor in the survival of the organization and the achievement of that company's goals; Now the solution of Kara Engineering Company to increase the lifespan and reduce the repairs of conveyors is to use primary and secondary cleaners in each conveyor.
Using these cleaners leads to the following achievements:
50% reduction in repairs
Reduction of production line stops
Reducing the consumption of spare
Reduction or complete elimination of environmental pollution
Increasing the lifespan of conveyor parts and equipment
Why use a brush cleaner?
One type of secondary cleaner is a brush cleaner. A brush cleaner is an inexpensive way to clean a conveyor belt. A brush cleaner can be mounted anywhere on the return bar, but the most convenient location is immediately behind the drive pulley. To increase efficiency, the brush fibers are never compressed by the conveyor belt, but for best results and to reduce wear, the conveyor belt should be gently scraped. These brushes work best on conveyors that carry light and relatively dry materials.